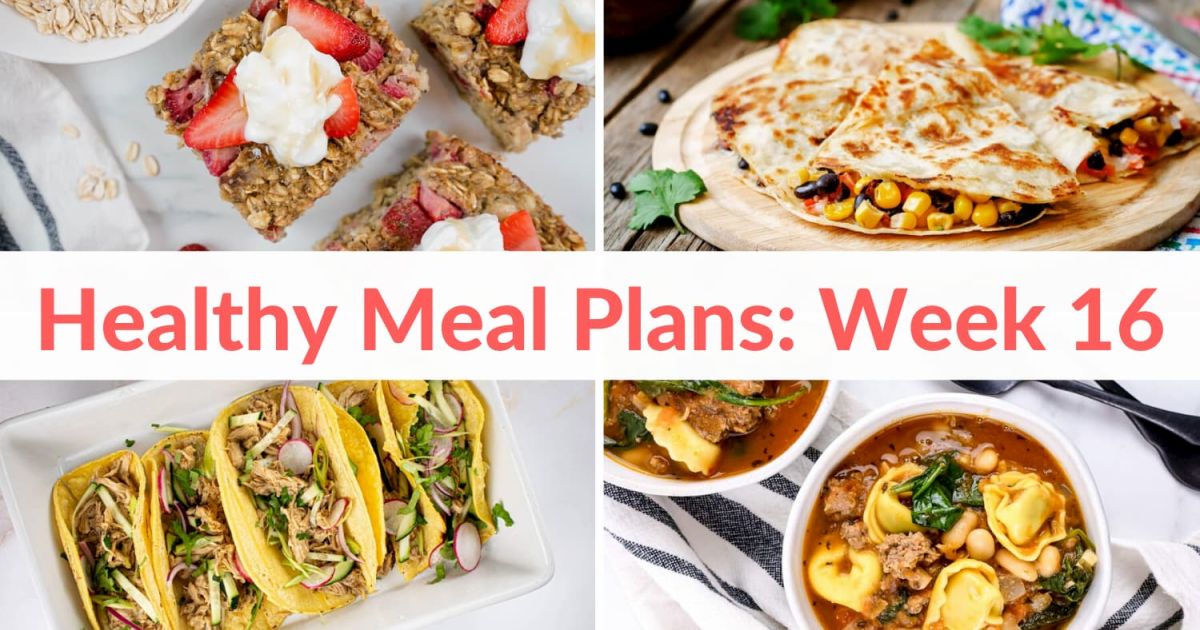 This week we are focusing on pantry and freezer meals to make a healthy, easy meal plan packed with family friendly meals. We also now offer grocery delivery to help make it easier to stay at home.
This week I am focused on making meals that utilize all those items I have in my fridge, pantry, and freezer that I want to start to use up before we do a big restock. For that reason, I am going to share lots of swaps this week to help you do the same. We are trying to stay home and away from stores this week and hopefully next week, so I will be working with what we have and hopefully getting one grocery delivery with some fresh produce and fruit.
Remember, you can now get your whole or partial shopping list delivered with our new "Get Ingredients" button on the shopping list.
One more reminder! Additionally, we know that many people are experiencing financial strains right now, which is why we are offering our meal plans at a 40% discount for the first time ever. This brings the yearly cost down to under $30, which is about fifty cents per week. This is the lowest price we have ever offered.
Also, just like last week, I am going to do my very best to provide lots of substitutions and tips below to help you adjust depending on what's available in your area and what you have at home. Please don't hesitate to reach out with questions about how to adjust recipes or ways to make it work for you. We are here to help. 
So here goes!
Strawberry Banana Baked Oatmeal: These can be made with fresh or frozen strawberries, blueberries, or mixed berries. Other fruit will work as well. If you don't have eggs, you can replace them with a flax or chia egg instead. Just mix together 1 tbsp chia seeds or flaxseed meal with 2.5 tbsp of water (for each egg) and let it sit for 5 minutes before using it as an egg replacement.
Salsa egg Mugs: Use any salsa, canned diced tomatoes, or enchilada sauce. Instead of cottage cheese, you could use any type of shredded cheese or leave it out. You can also leave out the green onions.
Banana Flax Pancakes: If you don't have flaxseed meal, you can replace it with another type of flour. You could also make a more traditional flour-based pancake if this uses too many eggs and/or bananas. 
Black Bean and Corn Quesadillas: This recipe is extremely versatile. You can use any type of canned bean, canned or frozen corn, any type of cheese, and either fresh tomatoes, salsa, or canned tomatoes. You can also add additional veggies or protein you like and it will work with any type of tortilla. If you don't have a red onion, you can use white or leave it out. There will be plenty of flavor from the taco seasoning.
Slow Cooker Banh Mi Pork: There are so many different ways to make this dish. You can use beef, chicken breast (cook 4 hours), chicken thigh, or a different cut of pork. Instead of jalapeno peppers, you could also use red pepper flakes or Sriracha. Leave out the fresh ginger if you don't have it and replace it with ginger paste or ground ginger. Use about 1/2 tsp of ground ginger to replace a tablespoon of fresh. Serve with any fresh and crunchy veggies you have on hand.
Lemon and Broccoli Pasta with Shrimp: This recipe works with any vegetables you have on hand (fresh or frozen) and any pasta. Use any type of canned tomatoes or jarred pasta sauce. You can use frozen shrimp (just defrost it) or replace it with another protein, white beans, or chickpeas. 
Italian Beef Burgers: Use any type of ground meat you have on hand. Leave out the fresh onion, garlic, and basil if needed and replace it with dried. If you have premade burgers, you could simply top them with the sauce and some fresh basil. 
Spinach Tortellini Soup: Use any type of ground meat you have on hand, use any type of canned tomatoes, use any pasta, and use fresh or frozen spinach. You could also throw in a different vegetable. This soup is versatile.
Crispy Buttermilk Chicken: If you don't have buttermilk, just 2 tbsp of white vinegar or lemon juice to a cup of milk.
Sausage, Potato, and Veggie Bake: Use any sausages, any veggies, and any spice combination you like to make this. If you don't have sausages, you could make it with chicken.
Bang Bang Chicken: Use chicken breast, chicken thighs, pork, or tofu. If you don't have mayonnaise, use Greek yogurt or sour cream. If you don't have sweet chili sauce, use some Sriracha (or Asian hot sauce) mixed with honey. 
Sides: Just use what you have!
Be kind to yourself!  Everyone is in a different place right now, so do what makes sense for you and your family. If having kids at home all day and trying to work has you stressed (me, me, me!), substitute an easy frozen pizza night or hot dog night or pasta night as often as needed. Get takeout one night to support a local restaurant. Do what you need to make this work! 
One more note: If you find yourself in need of a meal plan but financially it isn't feasible based on what's happening, please don't hesitate to reach out. We are here to help.
Love the idea of having meal planning but don't have time to find recipes, create shopping lists, and make meal plans?
Since I know that many people simply don't have the time to create their own healthy meal plans, we provide delicious and healthy meal plans at Slender Kitchen that you can customize to meet your needs. Right now these meal plans will be focused on using pantry and freezer items as much as possible to make things work for this difficult time. Also, if you are interested in a meal plan and have fallen upon hard financial times, please don't hesitate to reach out. We will work something out. 
Each healthy weekly meal plan comes full of delicious recipes for breakfast, lunch, and dinner. The meal plans come in regular, vegetarian, and low carb options. All feature complete nutritional information, Weight Watchers Green, Blue, or Purple SmartPoints, and categorized shopping lists! There are also two bonus fallback recipes weekly and the option for either a complete meal plan or a Dinner Only plan.
This includes our interactive meal planning option where you can customize the number of servings for each meal, swap in new recipes if you don't like something, or build your own meal plan from scratch. All that for less the cost of one cup of coffee per month with the yearly plan.